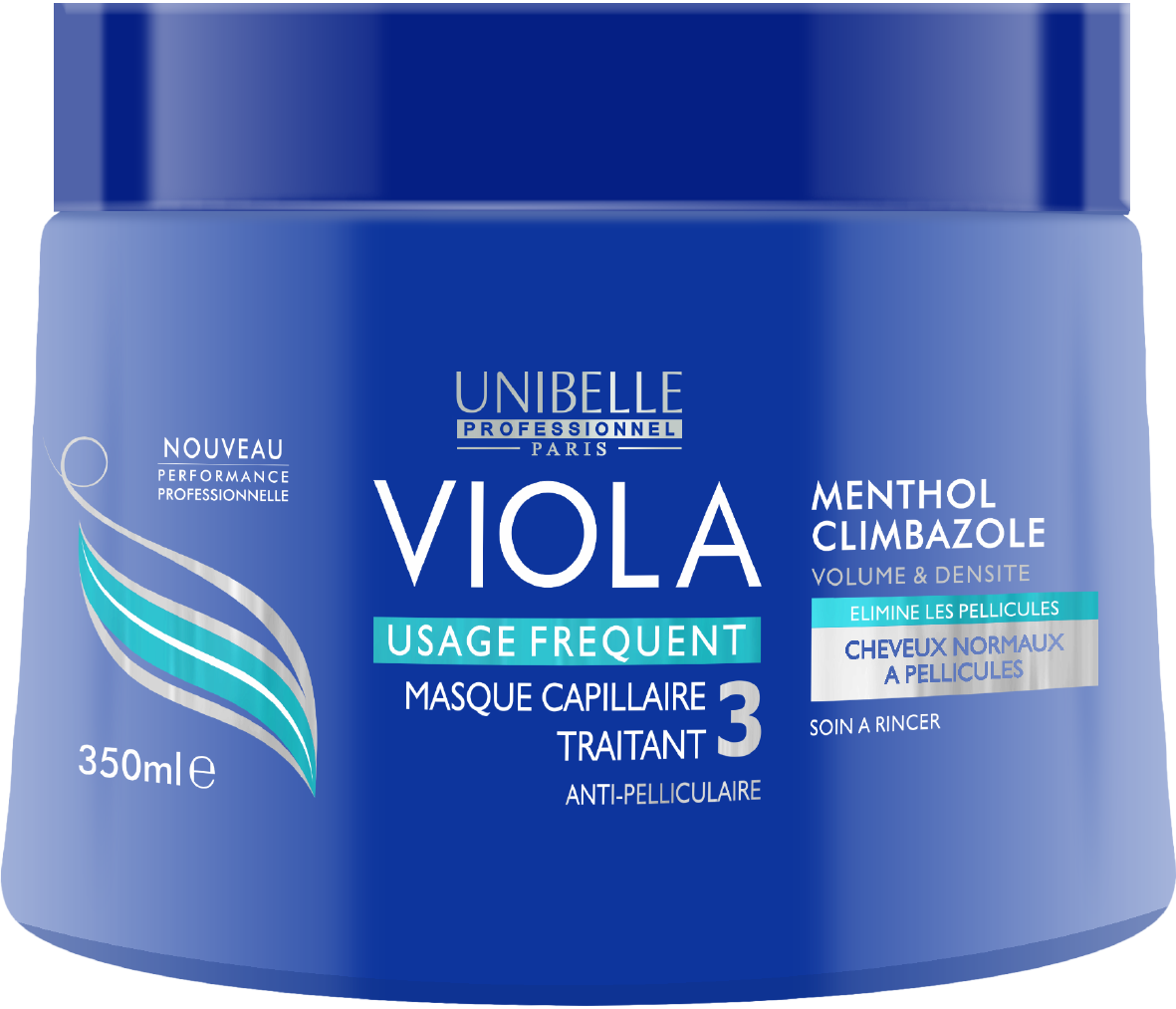 VIOLA FREQUENT USE
HAIR MASK CARE
ANTI-DANDRUFF
MENTHOL+CLIMBAZOLE
VOLUME AND DENSITY
ELIMINATES DANDRUFF
COLORED ORHIGHLIGHTED HAIR
The high-performing formula VIOLA care hair mask with Climbazole strengthens the hair fiber with its anti-recurrence action up to 6 weeks. It moisturizes and nourishes the hair to the ends and keeps their natural appearance by protecting them from drying out.
To stay on the path for beautiful hair starts now. Step 3. Viola hair mask care eliminates and prevents dandruff production. For a full treatment, use this conditioner in addition with UNIBELLE PARIS other products.
RESULTS:
Removes dandruff from the first use, prevents the reappearance of dandruff up to 6 weeks, and moisturizes your hair to ends.
INSTRUCTIONS:
Spread evenly on all lengths of washed and dried hair, concentrating on ends. Let stand 3 to 5 minutes. Quick rinsing. Recommended to use 2-3times a week.