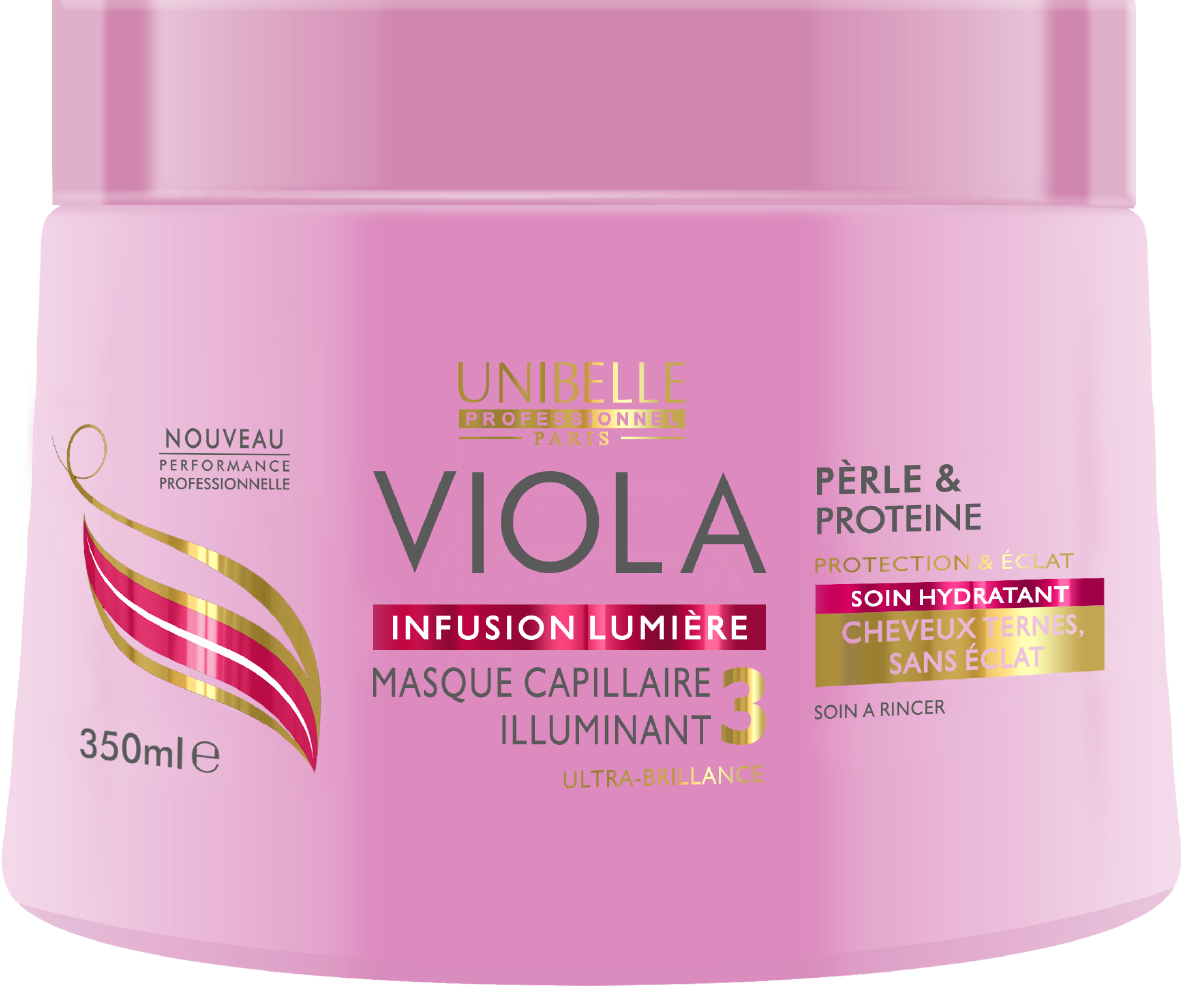 VIOLA
LIGHT INFUSION
ILLUMINATING HAIR MASK
ULTRA-SHINY
PEARL & PROTEIN
PROTECTION & SHINE
MOISTURIZER
DULL, SHINE-FREE HAIR
RINSE CARE
The VIOLA illuminating hair mask with pearl shards rids the fiber of impurities that prevent light reflection. With Nutritious Protein, your hair is infused with light in all lightness.
STEP 3. VIOLA Illuminating Mask amplifies clarity and light reflection to reveal a brighter, sparkling blonde. For complete care, use this mask in addition to other Unibelle products.
RESULTS
Amplifies clarity and light reflection, polishes fiber to fiber and illuminates dull, lackluster hair.
INSTRUCTIONS: Distribute evenly over all lengths of your washed and towel-dried hair, paying particular attention to the points. Let sit for 3 to 5 minutes. Ultra-fast rinsing. Recommended to use 2-3 times per week.