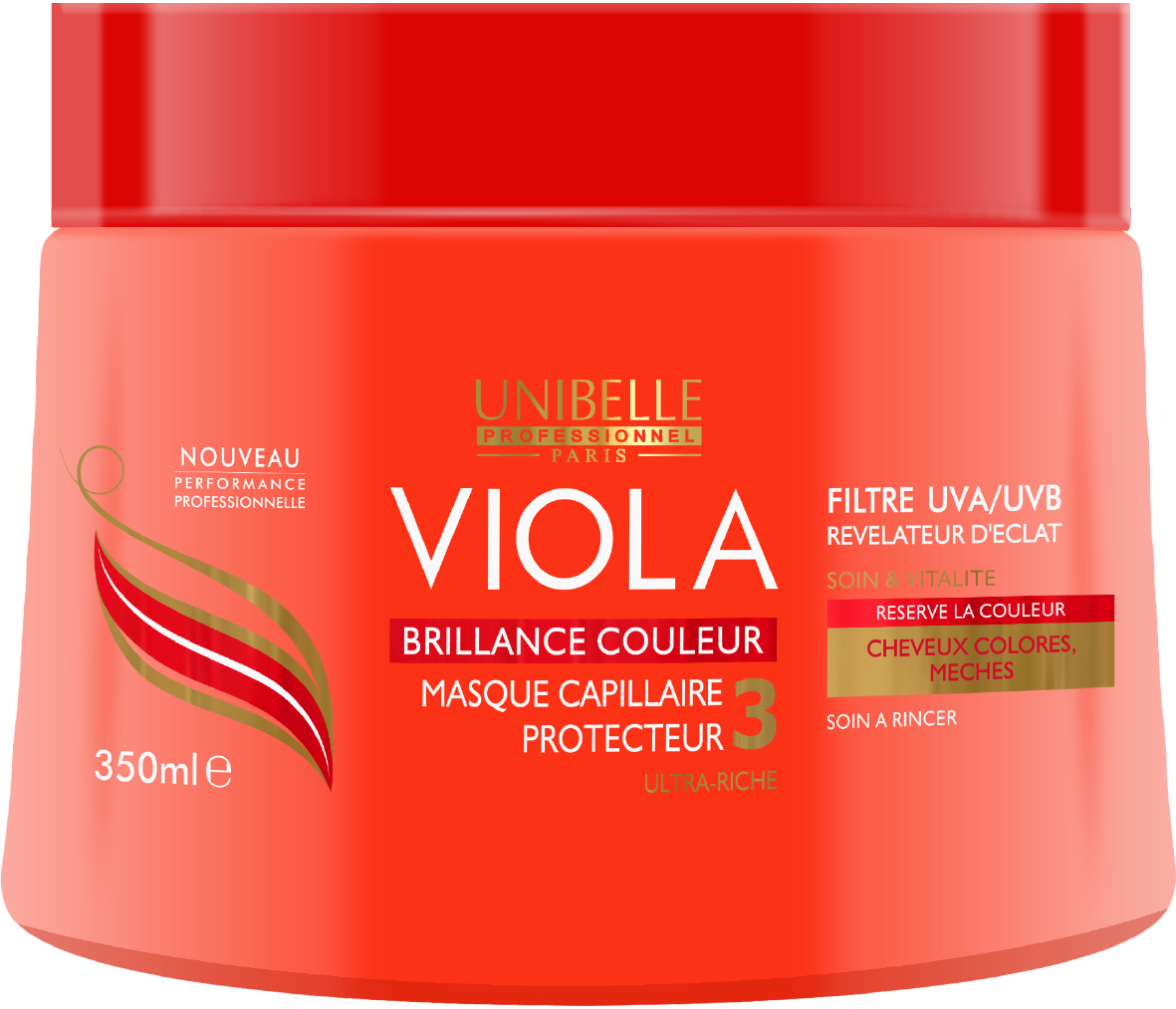 VIOLA BRIGHTNESS COLOR
HAIR MASK PROTECTIVE
ULTRA-RICH
UVA/AVB FILTER
RADIANCE REVEALING/ CARE AND VITALITY
COLOR-TREATED HAIR, HIGHLIGHTED
VIOLA Protective hair mask gives you a tailor-made professional program COLOR BRILLANCE which guarantees a sustainable conservation of the brightness of your color. Its new formula combines a brightness developer that restores the hair for smooth and shiny material and UV filter that provide optimal protection to your hair against external aggressions to preserve the beauty of your color.
To stay on the path for beautiful hair starts now. Step 3.VIOLA protective hair mask gives a brightness to your hair. For a full treatment, use this conditioner in addition with UNIBELLE PARIS other products.
RESULTS:
Day after day, your colored hair is protected, shiny and healthy and gives the impression you just left the salon. Gives a bright and lively finish.
INSTRUCTIONS:
Spread evenly on all lengths of washed and dried hair, concentrating on ends. Let stand 3 to 5 minutes. Quick rinsing. Recommended to use 2-3times a week.