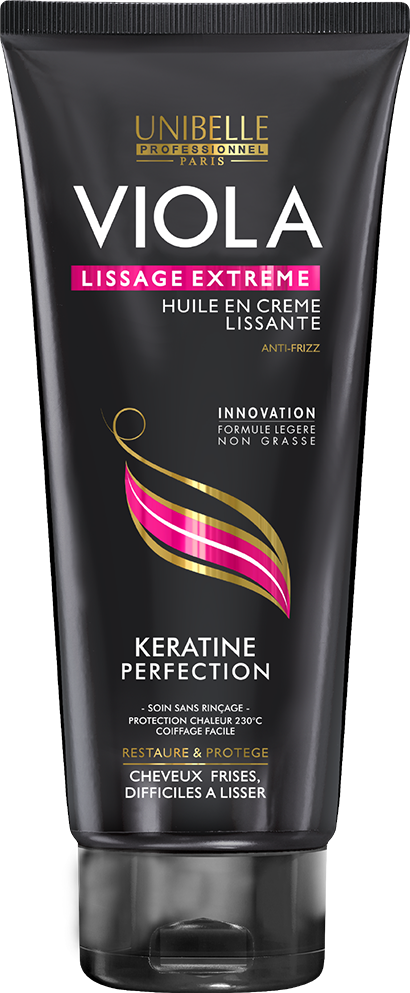 SMOOTHING OIL CREAM
VIOLA EXTREMES MOOTHING
SMOOTHING OIL REPLACEMENT
ANTI-FRIZZ
NON GREASY FORMULA
WITH KERATIN
NON RINSING
HEAT PROTECTION 230° C – EASY STYLING
RESTORES AND PROTECTS
CURLY HAIR, HARD TO STRAIGHTEN
Discover the power of infused oil in a cream with heady perfume. Viola smoothing Oil cream with hydrolyzed keratin smooths the fiber and gives more suppleness and bright shine. Curly hair loses keratin which weakens its fiber. Damaged areas need a targeted repair that fills these losses in keratin.
INSTRUCTIONS:
Apply as hair oil
Apply a small amount on wet hair before drying. Your hair is protected from the hair dryer and the iron.
On dry hair, apply starting from the tips, then spread over the entire length. Renew the application every day.
Before use your hair smoother: apply on the lengths and tips to prepar the material and protect it from heating device attacks, up to 230°. Tour smoothing is easier, faster and sustainable.
In case of contact with eyes, rise immediately.